For small business owners, some needed materials in the workplace are:
paper receipts
ink
printers
These are required to provide a receipt to every customer that buys your products or services.
Receipts are usually a waste of paper for food-service businesses. Many customers don't keep it, leave it on the cashier counter or throw it immediately in the trash. To avoid wasting papers you may consider using digital receipts as your main option, and printing paper receipts as your secondary choice.
Here are some basic reasons: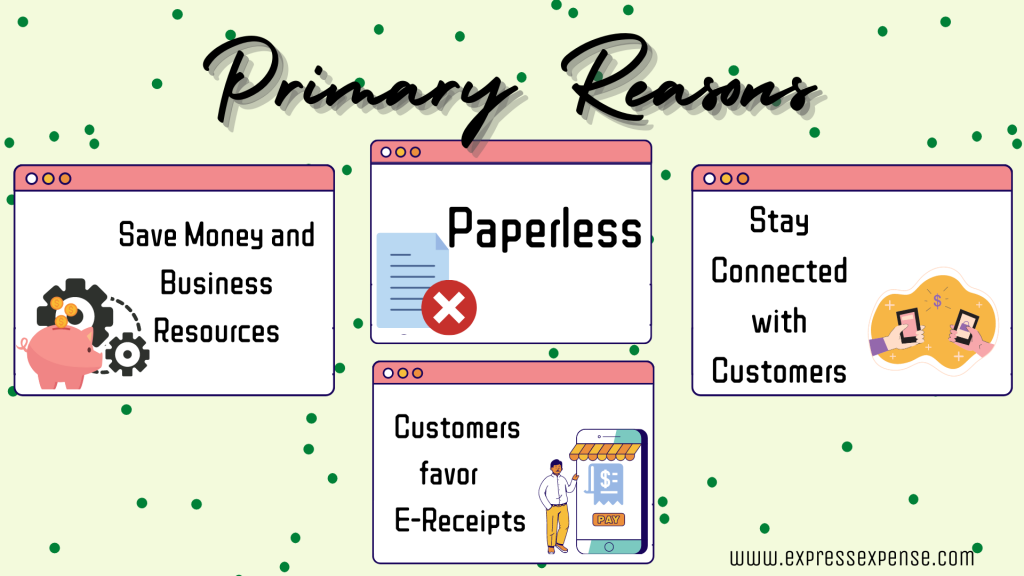 Save money, paper, and other resources
You save thousands of money in a year by buying a roll of receipt paper, ink cartridge, and printer repair and maintenance. Your business supplies expenses will be minimized and you will be happy with the results. Sending digital receipts to your customers will cost you nothing but more earnings.
Going paperless saves mother nature as it helps to reduce C02 or carbon dioxide emissions. You will help save millions of trees that are cut down every year just to produce paper for receipt printing. Many receipt papers eventually end up in a landfill and it is not good for the environment as ink and toners also include vaporous chemicals and non-renewable ingredients.
Many customers favor e-receipts
Most people are aware of global warming and deforestation and they love helping the environment in their own little way. Accepting digital receipts when they shopped at any stores is more favorable for them.
Helps you connect with your customers
By collecting your customers' email addresses you will be able to communicate with them effectively especially during email marketing campaigns. Reaching your target audience will be helpful as you can send them an email regarding your upcoming Sale, special promotions, coupons for discounts, and other related special announcements.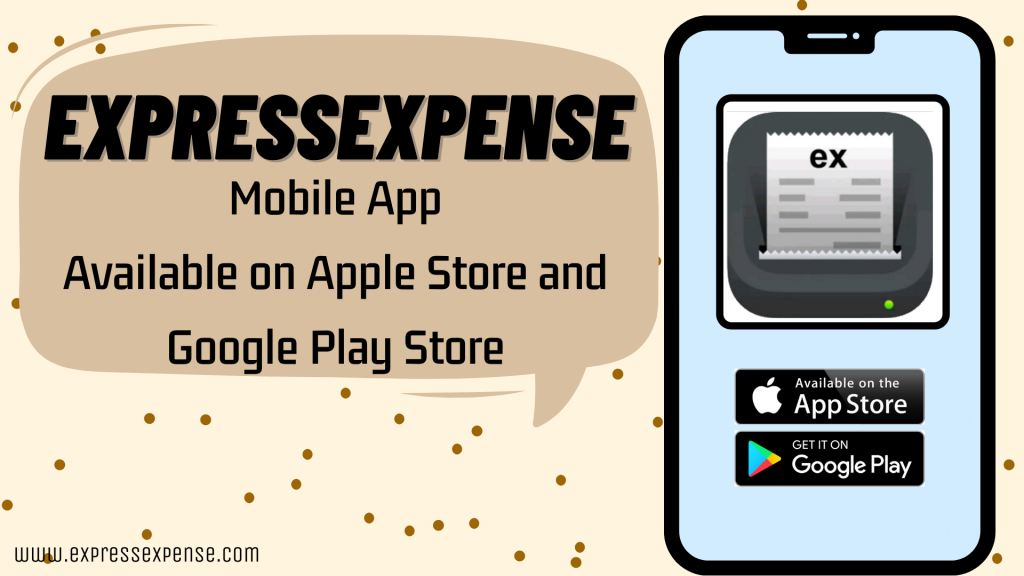 If this sounds interesting to you, this is the perfect time for you to start your digital receipt journey. With a good internet connection, you can use your smartphone to access the system. The ExpressExpense mobile receipt maker lets you create a receipt on your phone by downloading the app on Apple Store and Google Play Store. As a business owner, you can access the system anytime you want to monitor your sales of the day or monthly sales. You do not need to be in the office as it is accessible anywhere, 24/7. Even when you're at home or during travel, monitoring your business transactions and expenses is easier and quicker.
In case, you want to print the receipt using a Bluetooth thermal printer you need to download the Express Thermal Print app. It is also available on IOS and Android devices. The app will give you the option to print either a 58mm or 80mm receipt printer. Printing receipts is a piece of cake and you can do it at home or in the office.
Customers are getting used to faster and smooth transactions and using a receipt generator just like ExpressExpense can offer, is an advantage. It's a win-win result for the customers and business owners.