One of the most stressful and time-consuming tasks in running a business is organizing and storing paper receipts. More folders and cabinet drawers to check whenever there's a tax audit, for accounting check purposes, and the likes. Fortunately, electronic receipts are now legally recognized in many countries and becoming the new normal of issuing receipts and storage of receipts and have proven adequate to be supporting documents, particularly on legal and tax claims.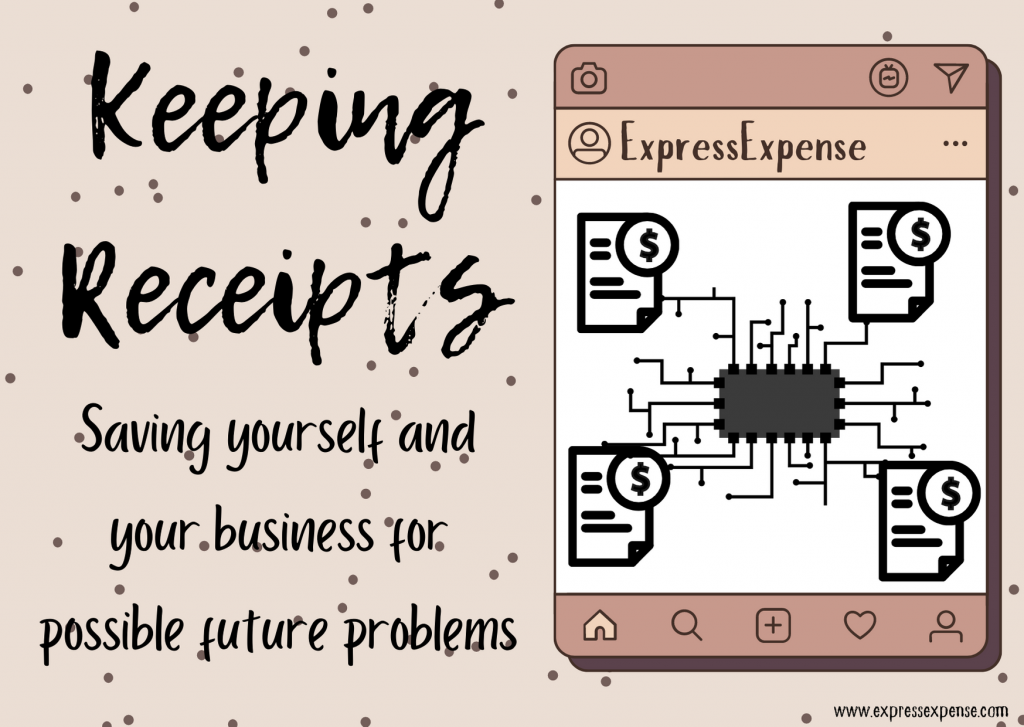 One of the major obligations of businesses or companies as a taxpayer is to collect and store paper copies of:
customers' duplicate receipts
receipts for employee expenses
other related sales and expenses receipts
These are one of the important elements of corporate record-keeping, so as to comply with tax laws and prepare for future audits.
Getting rid of paper receipts is also saying goodbye to:
Filing folders and other office material – save office supplies cost
Cabinet file drawers – more office space
Ink printer, rolls of paper receipts, printer maintenance – save individuals health and environment
Using a receipt generator like ExpressExpense is one of the most convenient and efficient ways of paperless receipt management and taking advantage of better opportunities is a road to growth and success for your business.
If you are a starter, starting your digital receipt journey can save you a lot of money and stress. With the existing business, you can switch to digital receipts and see the best results on:
how much you save costs, and
the big changes in your filing and storing system
The benefits of using ExpressExpense e-receipts are the following: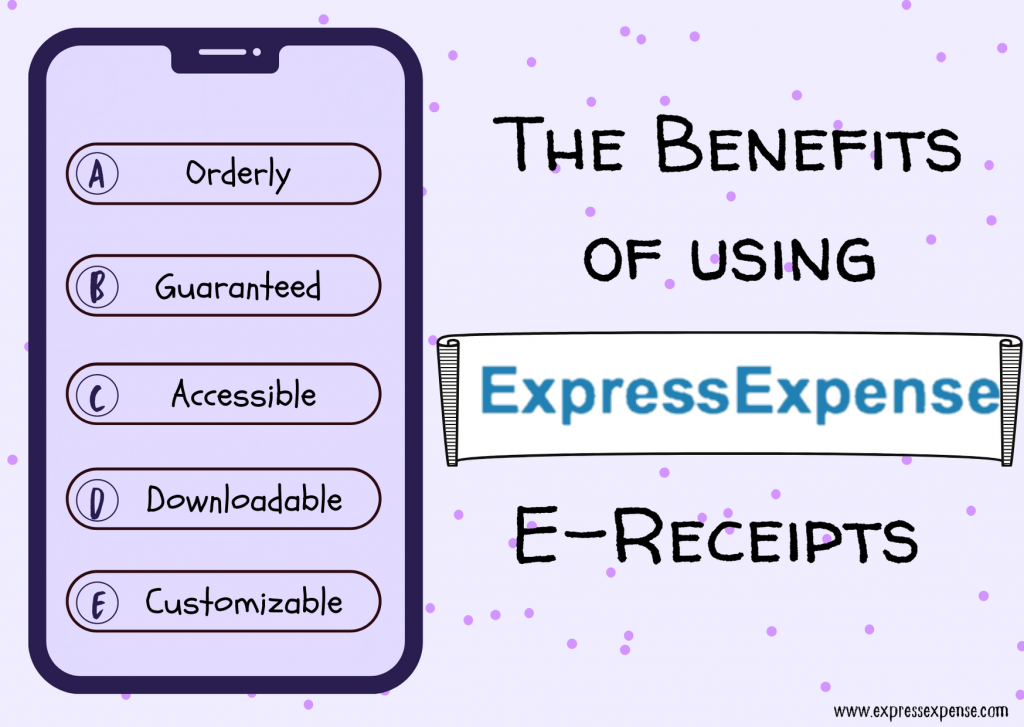 It provides an orderly record of all of your payments as well as quick and simple access to original receipt documents for auditing and bookkeeping reasons.
It helps guarantee your compliance with taxation laws and future-proofs your firm in case of future tax audits.
The system can be accessed both on a computer and mobile. This receipt maker lets you create a receipt on your smartphone by downloading the app on Apple Store and Google Play Store.
For customer receipts, you can send them via email or SMS and it is ready for download anytime, anywhere.
You can customize the receipt if you want – add a signature, logo, or seal to make it more secure and precise.
Today, many modern businesses use the paperless management system. It avoids the hassle of maintaining paper receipts as the printed details on thermal paper fade over time. Fewer worries on your end as a business owner for the reason that receipts are stored in a safe system and easily accessible.
It is not a paperless option anymore but a priority as we are more focused now on saving our environment and taking care of our general health. This is confirmed to be beneficial not just in our nature or health practice but also in saving cost, time, and effort to any kind of business.
Use a receipt generator that can provide you all the convenience of using an online receipt. It is fast, easy to use, and can make a receipt in seconds! Try it for FREE and SIGN-UP today.