This post is also available in: Español (Spanish) 简体中文 (Chinese (Simplified)) हिन्दी (Hindi) Português (Portuguese (Brazil)) Français (French)
It's easy to print ExpressExpense receipts at home or your office.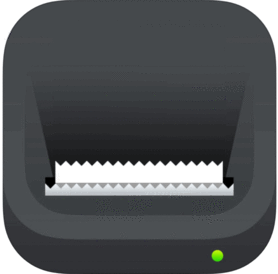 Printing to inkjet or laser printer –  Simply print the image using your standard printing options.  You may need to resize your receipt image to get the desired printing size.
Print on  thermal receipt  paper –  Print to a supported Bluetooth Thermal printer  using the ExpressExpense app (available for iOS and Android). and our Express Thermal Print app (available for iOS and Android).
Supported Bluetooth Thermal Printers: The following affordable Bluetooth receipt printers have been tested to work with Express Thermal Print.
2 Inch (58mm):   ZKTeco ZKP5808 (Amazon $52.99),  MunByn MU-IMP001 (Amazon $54.98), Monolink (Amazon $64.98)
3 Inch (80mm): Mini Printer MHT-8001-F (Amazon $69.51) , ZKTeco ZKP8003 (Amazon $79.99), MunByn MU-IMP013 (Amazon $129.98)

How to print ExpressExpense receipts to thermal receipt printer:
Download ExpressExpense and Express Thermal Print  apps from the app store
Power-on your Bluetooth printer and make sure phone Bluetooth is turned "On"
Open Express Thermal Print app and click "Select Printer" – your Bluetooth printer will appear
Create receipt using ExpressExpense app – then tap "Share Receipt"
Choose Express Thermal Print from menu of sharing options