Electronic receipts are a low-cost, easy way to automate many functions within your business. Are you using electronic receipts in your business? If yes, you deserve a pat on the back.
If not, you should consider it. In today's marketplace, more than ever, consumers expect more, and merchants must respond – more convenience, more options, faster service. 
Utilizing electronic receipts has two main benefits :
You can save money;
Your customers will like it.
Other advantages are:
1. No paper waste
2. No printing expenses
3. Faster inventory updates
4. Less storage space
5. Faster checkout
6. Easier returns
7. Easier accounting
8. Easy to find receipts
9. Easier to archive
10. Easier to find inventory information
11. No lost receipts
12. No stolen receipts
13. Paperless transactions
14. Customer review function
15. Customer history feature
16. Email receipts
17. Customer notification feature
18. Easy sharing feature
19. Miscellaneous features
The traditional receipt was a paper document that a clerk would give to a customer when they bought something. The clerk would write the transaction details by hand, and the customer would keep the paper as a receipt.
Nowadays, most stores issue electronic receipts, which are digital documents. The clerk writes the transaction details into an electronic cash register, and the customer gets an email with the receipt attached. This tool is called a receipt generator. Both receipts are useful.
The paper receipt is a record of the transaction, useful for tax filing or in case of a dispute. The email is a record of the transaction, useful for checking the transaction details later and not having to carry the paper document. However, looking back at the advantages mentioned above, e-receipts are the champ.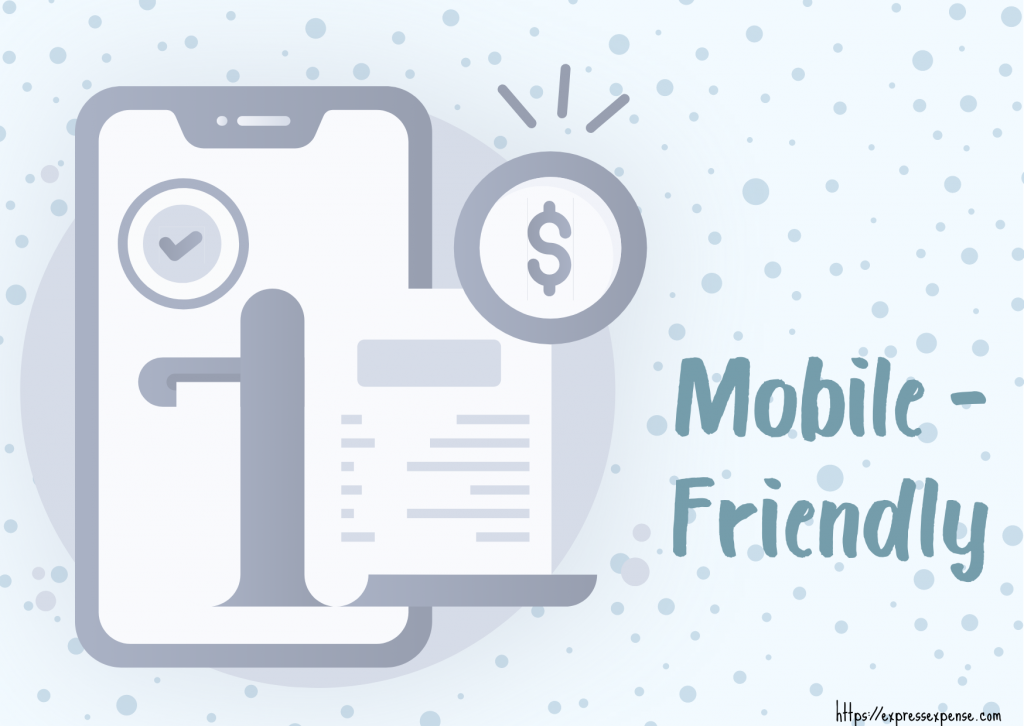 As customers increasingly use their mobile devices for shopping, retailers are following the trend. According to a recent study, 97 percent of customers use their smartphones for shopping, and 70 percent have made a purchase using their mobile device. On eCommerce mobile stats, 79% of smartphone users have made a purchase online using their mobile devices in the last 6 months.
Mobile apps help retailers capture customer data, create personalized offers and entice customers to keep coming back. Retailers can use digital receipts to personalize offers based on past purchases, reward loyal customers with loyalty points, and link stores together to help consumers find the best deals. Marketing systems find it very useful. That is why ExpressExpense gives you the convenience to download from the Apple Store and Google Play Store.
Read why Cash Receipts for Cash Transactions are useful.
FOR CUSTOMERS:
When you buy something in a store, you rarely ask for a receipt if it's usually for a bottle of water. A receipt is probably good for something, but it's an expense. No, a receipt is an expense such as:
In your lifetime, you've received more than a thousand receipts. Every time you got one, you were either forced to look at it or, if you didn't want to look at it, you were reminded that you would.
There are probably more receipts in your wallet than there are paper bills. And that's without counting all the receipts you've thrown away.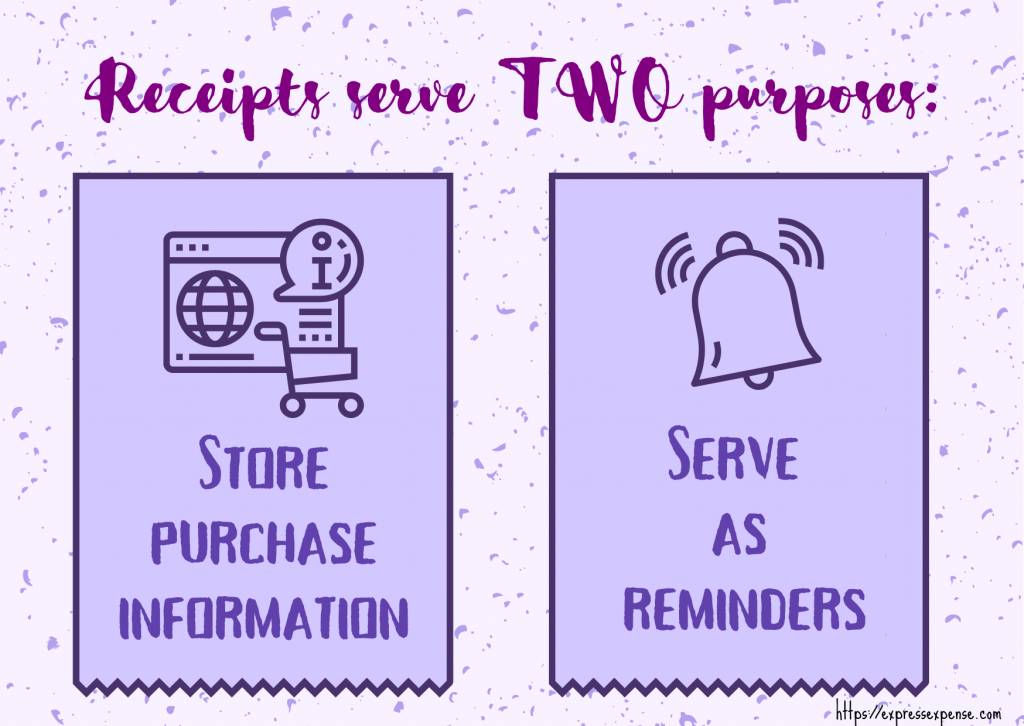 Receipts serve two purposes. First, they help store information about a purchase. Second, they serve as reminders. Your receipts remind you of what you bought, and that helps you remember to buy what you need next time. Receipts are a nuisance, though, and they take up room. So why do we bother printing them? Digital receipts, which have become common in the last few years, solve both problems. They store information like paper receipts, but they don't take up room. They remind you of what you bought, and that helps you remember to buy what you need next time.
As a result of electronic receipts, you now get receipts that show the total amount of taxes due, whether you are overpaying or underpaying, and the various forms in which your taxes are paid. It is amazing how much this changes your understanding of how taxes work or how useful receipts are for tax deductions.