If you need a copy of your receipt for a ride taken with Lyft, there are a few options.  The first and most obvious option is to visit the Lyft app and find your Lyft ride receipt via the app.
To find your Lyft ride receipt in the Lyft app, visit the Ride History page.  From the Lyft Ride History Page, you'll see a list of all Lyft Rides.  Choosing a Ride from this list will display the receipt for that particular Lyft ride.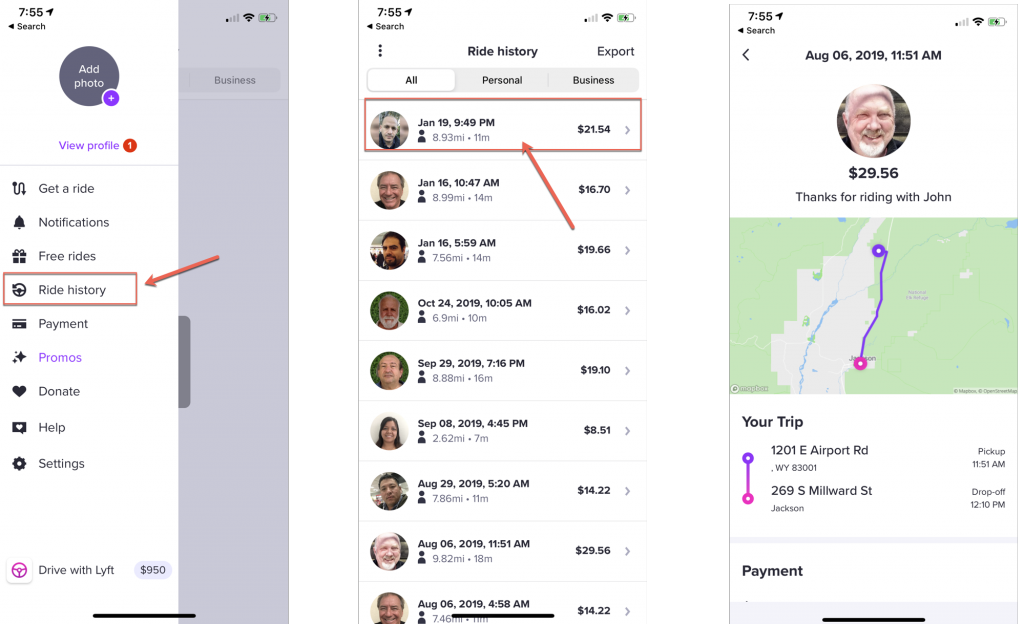 Lyft also sends email receipts for each Lyft ride you take.  These are in a slightly different format that the app Lyft ride receipts.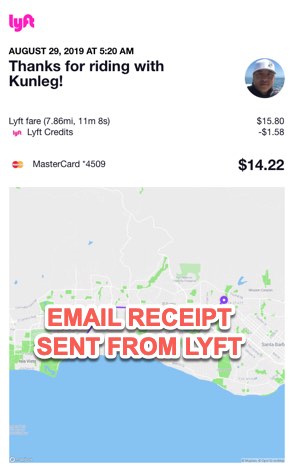 If you can't access your Lyft app to retrieve a Lyft ride receipt and you have deleted your emails from Lyft or somehow blocked those emails from your inbox – there is a final solution.
You can create a Lyft ride receipt using ExpressExpense receipt maker.  Simply SEARCH using the search bar at the top of the screen for "Lyft" and you'll see the Lyft ride receipt template displayed in the search results.  You can customize the Lyft receipt template with the time of pick-up, time of drop-off, starting location, ending location, cost of ride and payment method.  The system will then attempt to map the locations you have provided using Google Maps and then a Lyft receipt is generated.  Easy!
You might also utilized ExpressExpense for receipts you need for Lyft expenses.  If you have a passenger (PAX) vomit in your vehicle, you need to submit a receipt for the cost of cleaning.  Finding a professional service to clean vomit out of your vehicle at 11:45PM at night is not feasible.  You likely need to clean this throw-up yourself and then send the bill for your time to Lyft for reimbursement.  In this case you need to make a receipt for a cleaning service (that's you!) and be sure to itemize the cost of Special Cleaning for this disgusting mess.  Most Lyft or Uber drivers simply have to do this type of clean-up themselves and charge back the cost of cleaning to Lyft.
You must have a receipt for this cleaning for Uber or Lyft to reimburse you for cleaning fees.
Using ExpressExpense receipt creator – you can make a cleaning receipt for the vehicle cleaning.  Here is a sample made with the Cleaning Receipt Template.