Receipts made using ExpressExpense can easily be printed using a thermal printer.  There are many brands of thermal printers out there: Zebra, Epson, Rollo,  Star, Dymo – to name a few.   The important factor is the printer must be able to print JPG or PDF images.
Zebra brand thermal printers support printing JPGs directly to their devices.  For the purpose of this article, we will use the Zebra iMZ320 – a beautifully designed mobile thermal printer that connects to iOS or Android via bluetooth.  You can also use any of the iMZ, QLN or ZQ Series printers from Zebra.
You'll need the ExpressExpense app (available on iOS or Android) and the Zebra Utilities (iOS / Android)  app to get started.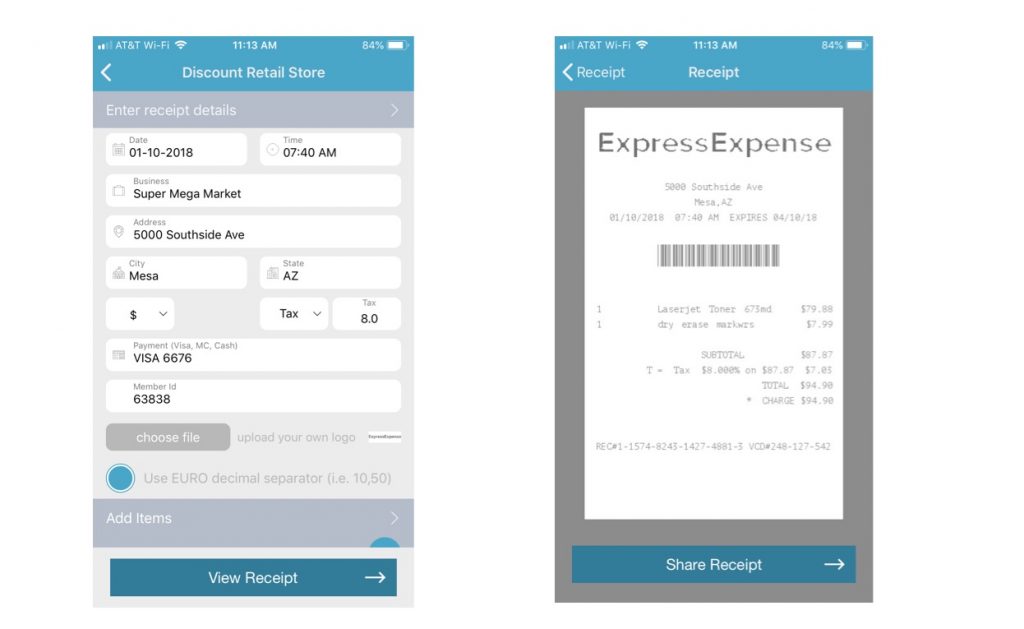 First create your receipt using ExpressExpense and save the receipt.  On Android, save to your Downloads location – as this is where the Zebra app looks for images to print.  For iOS users, you need to copy the image to the Zebra Utilities app using iTunes.  Connect your iPhone, open iTunes and then locate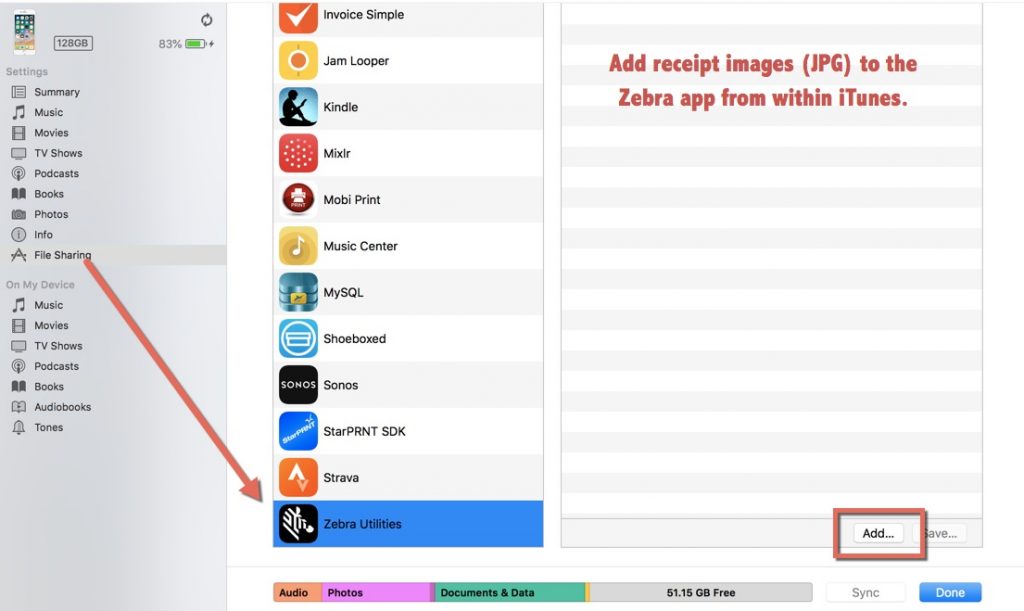 Next, open the Zebra Utilities app and connect to your Bluetooth printer.  Open the "Files" option from the Zebra app and find your receipt image in the "Images" folder.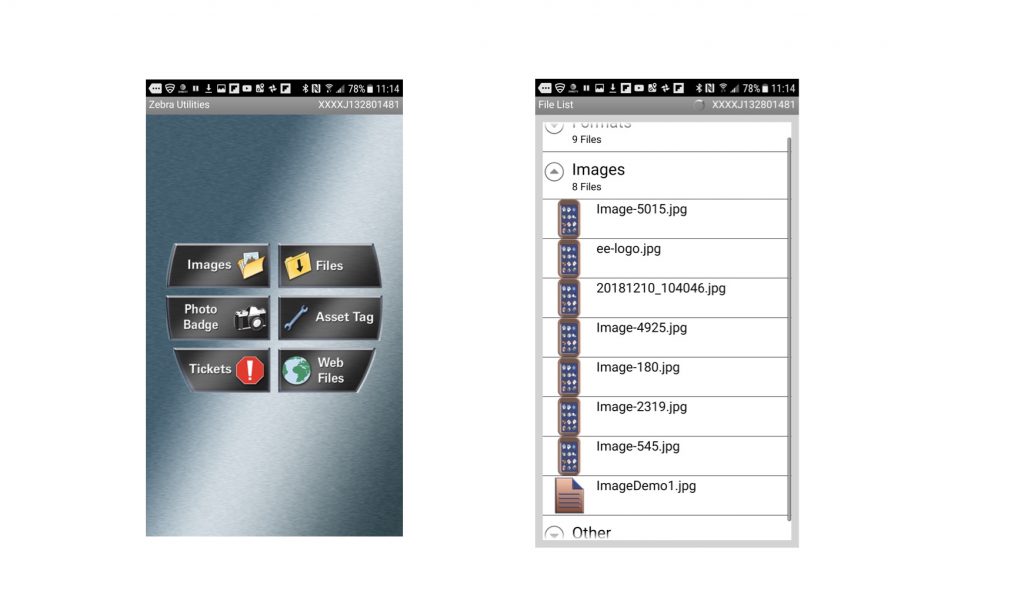 If your receipt doesn't match the image – change the printing setting from within the Zebra Utilities app.   Setting Page Options to "Custom" and then choosing Page Width = 3 and Page Height = 6 will usually yield a properly scaled quality receipt.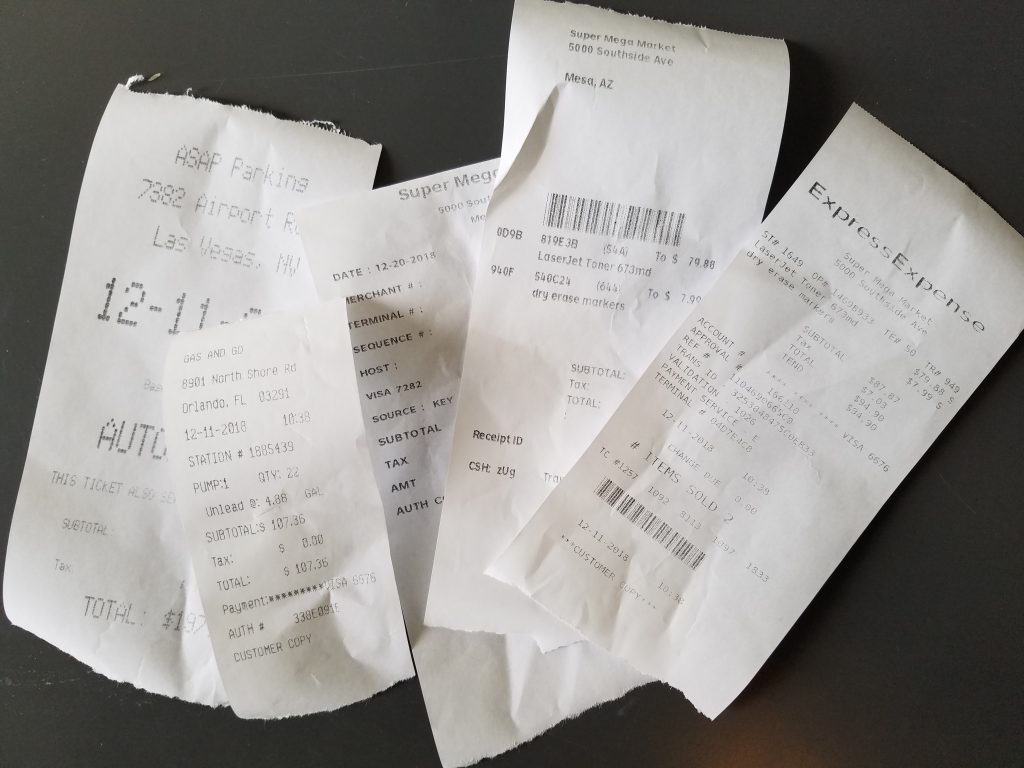 This thermal printer also does a great job and is very affordable ($60 – $65).
Thermal Receipt POS Small Printer 80mm Bluetooth Printer Compatible with Android/iOS/Windows System ESC/POS Print Commands Set for Office and Small Business