We get it. Sometimes you need a receipt for an Uber ride and you don't have the ability to retrieve it. Either your Uber account has changed or the Uber receipt you are looking for can't be found.
ExpressExpense's Uber Receipt Generator allows you to create Uber receipts in the same format seen on the Uber mobile app. You enter Date of Uber ride, time of ride, Starting Location, Ending Location and Cost of Uber ride and the Uber Receipt Generator creates an exact Uber receipt in JPG format. You can then email or download the Uber receipt.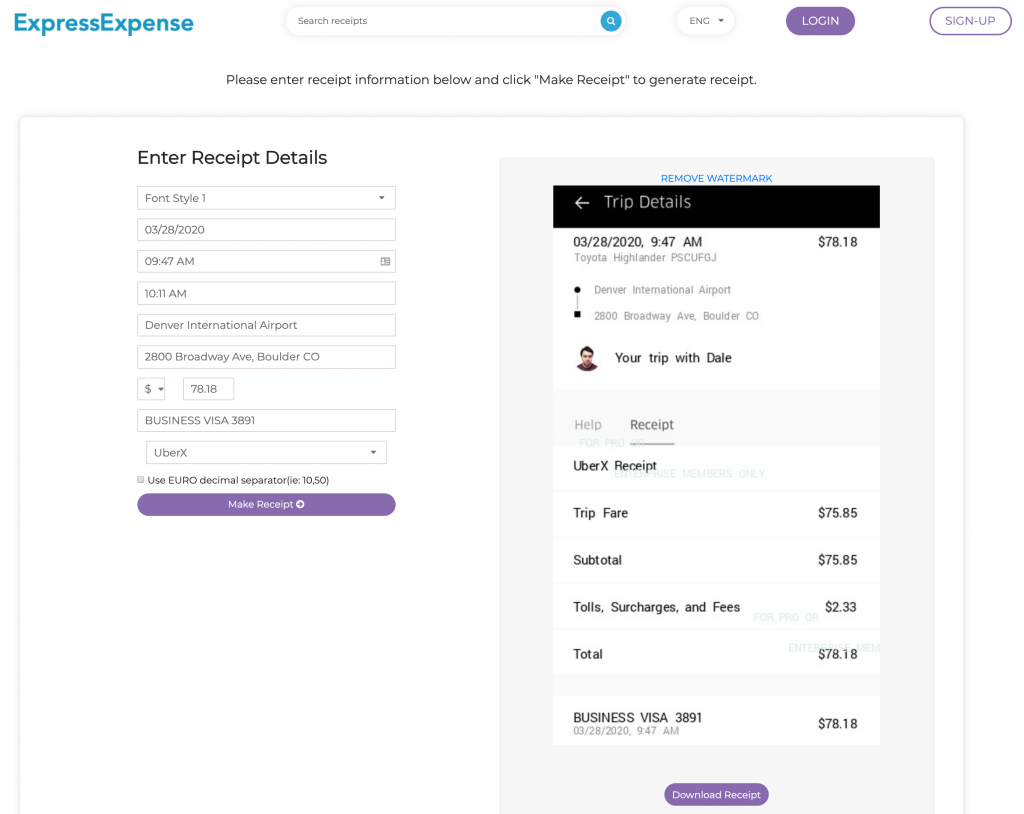 If you are looking for the email or website version of your Uber receipt, ExpressExpense's Uber Email Receipt Generator creates Uber receipts in the same format that is available from the Uber website. It is also the same receipt format that is sent via email from Uber after a trip.
It works the same way as the ExpressExpense Uber Receipt Generator. Enter trip information into the receipt details area on the tool and then click "Make Receipt." The distance and trip time are automatically calculated from the Starting and Ending locations. The Uber receipt is generated in less than a second and is able to be immediately downloaded.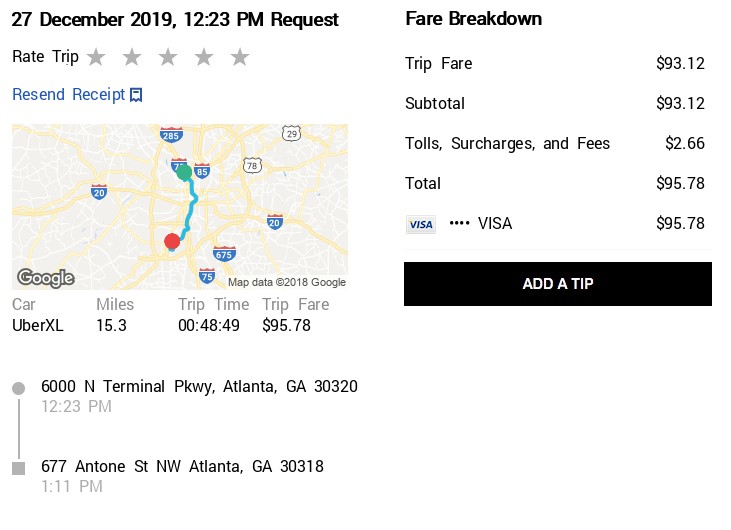 Perhaps you need an Uber receipt for tax deduction or expense reporting or to fool friends and make them laugh. Perhaps you want to tell your friends you took an Uber to 1000 miles last night while you were intoxicated? Anything is possible with ExpressExpense's Uber Receipt maker. Using Lyft instead? We also offer the online Lyft Receipt Generator to make Lyft receipts.