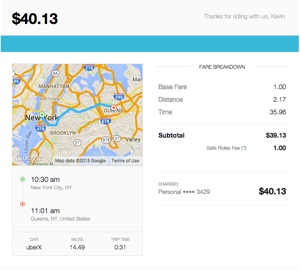 We have added another receipt style called "Special" – and we think it is very slick.  It allows for point-to-point taxi service receipt generation.   This one is excellent for limo rides, private vehicle transportation, shared ride services or standard taxi or cab ride receipts.
Simply enter the Starting Location and Destination fields – and the map will update with the path.  You still need to click "generate receipt" – in order to get the pricing to render and for the complete receipt to be created.
Please take a look and let us know your thoughts.  If there are any ways we can improve this template or our service, we would love to hear from you.